Wholesale Telephony & IXC Application
The Wholesale Telephony & Interconnection Application is a SIP proxy solution (SIPMagic) that supports functionalities for network Interconnection (IXC) and Wholesale Telephony segments for service providers that includes:
Wholesale Interconnection and Traffic Termination Service Providers
National and International Long Distance Service Providers (NLD,ILD)
Call centers and Contact Centers Interconnection Service
Cloud Communications Service Providers Interconnection Service
Voice VPN Service for Large Corporate Customers.
The key characteristics of this application includes the support to high telephony traffic and amount of calls requiring advanced capabilities for traffic management and distribution. For the traffic distribution, the Wholesale Telephony & Interconnection Application offers several load balance algorithms among routes and gateways to avoid traffic overload on the network routes and gateways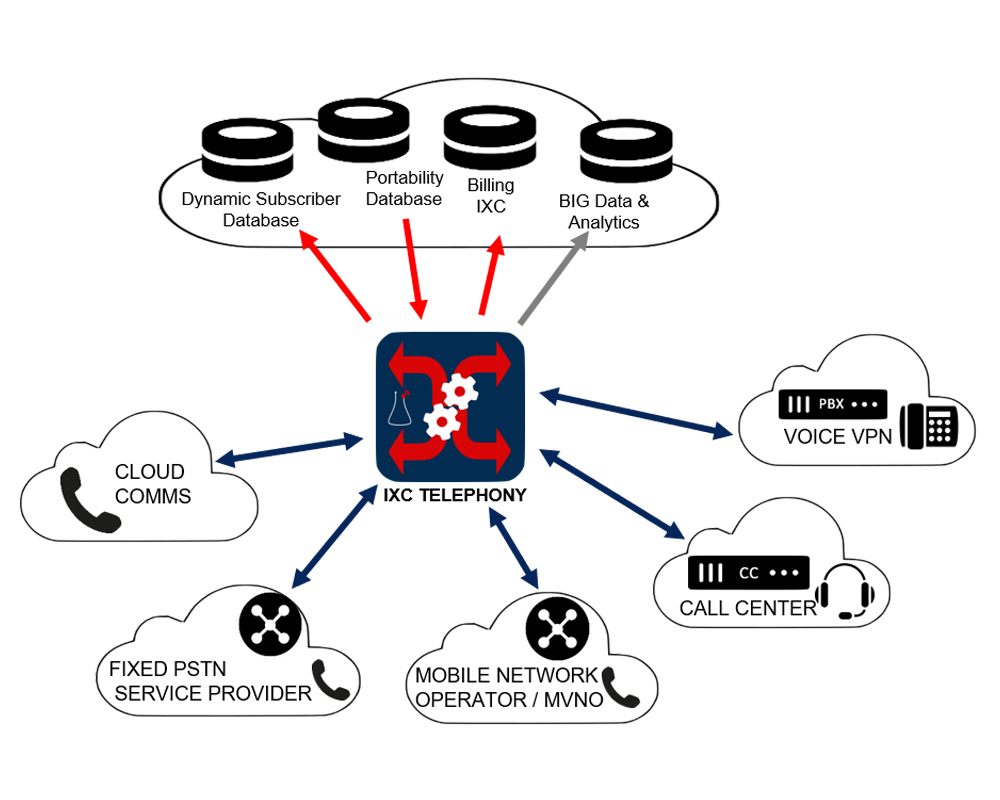 Routing functionalities supporting high traffic and processing high amounts of call attempts per second
Advanced Routing functionalities
Traffic control and management per route and destination
Traffic distribution and balancing among routes and gateways
Support to SIP and SIP-I (ISUP, ISUP national variants)
Detailed call measurement generation
Active/standby redundancy, local or geographic
The Wholesale Telephony & Interconnection Application also offers a set of call measurement and call records (CDRs) that can be exported and processed by big data and analytics tools and applications to support network performance analysis and profile of use of the interconnection network.
It can also be implemented in high capacity modular and redundant configurations with high availability, scalability and flexibility. Redundancy configuration is done in active/hot standby mode, using local or geographical redundancy.
Calling ID manipulation
CDR generation with the required information for the IXC adjustment between IXC service providers
Integrated portability – call routing based on portability tables imported from external portability database
Protocol customization – protocol adaptation to each route or destination
Regulatory functionalities of each country
Static black list and white list (based on tables)
Dynamic black list (based on events)
The Wholesale Telephony & Interconnection Application supports, directly or through gateways, a broad range of signaling protocols:
SIP
SIP-I
ISUP
ISUP-BR
ETSI PRI
R2