Protocol Gateway Application
The Protocol Gateway Application is a high capacity and flexibility solution that allows compatibilization of different protocols and protocol versions, for telecom voice and data signaling or IoT networks. The Protocol Gateway Application also allow the implementation of specific and / or proprietary parameters in network solutions, adjusting each protocol to each customer or network need.
The Protocol Gateway Application supports both the conversion of a protocol to another and the customization / adaptation of a protocol to specific needs of a network.
As Labcom Sistemas develops its own protocol stacks and has full control of each stack, it can implement any required change to compatibilized different protocol implementations.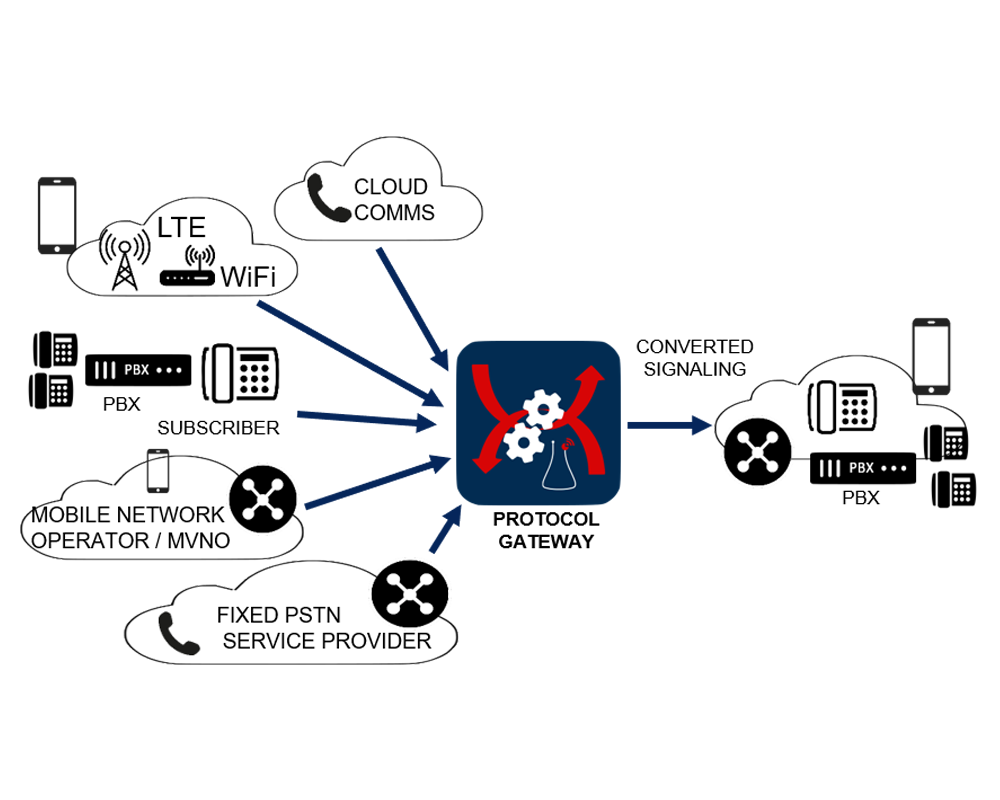 Signaling protocol customization according to customer network needs
Different protocol version compatibilization
SIP to SIP-I conversion (Gateway SIP-I)
CAMEL x DIAMETER conversion
Incoming and outgoing prefix manipulation
ISUP (SIP-I) parameter manipulation based on incoming and outgoing route
SIP CPEs compatibilization to work with existing application like Cloud Communications (SIP adaptation proxy)
SS7 signaling manipulation (OPC/DPC change, ISUP loopback)
Calling ID manipulation based on call origin and destination
Active / active N+1 redundancy, local or geographic
Other Functionalities and Applications
Conversion / adaptation of IoT device protocols in PAN/LAN access networks for compatibilization with cloud IoT platforms (IoT Field Gateway and IoT Cloud Gateway functionalities)
CISCO Gateway controller module / PGW functionality
Audio messages module
Automatic collect call (ACC) application and False Answering (FAS) application for not charged calls