PSTN Telephony Application
The Labcom PSTN Telephony Application – LGW4000 is a solution that implements a Softswitch, ISUP Gateways and Voice Gateways that offer SIP telephony to corporate and residential users that meets the necessary requirements for PSTN service providers.
The key characteristics of this application includes the support to regulatory functionalities of each country for the PSTN service, including subscriber portability and CDR generation with the required information.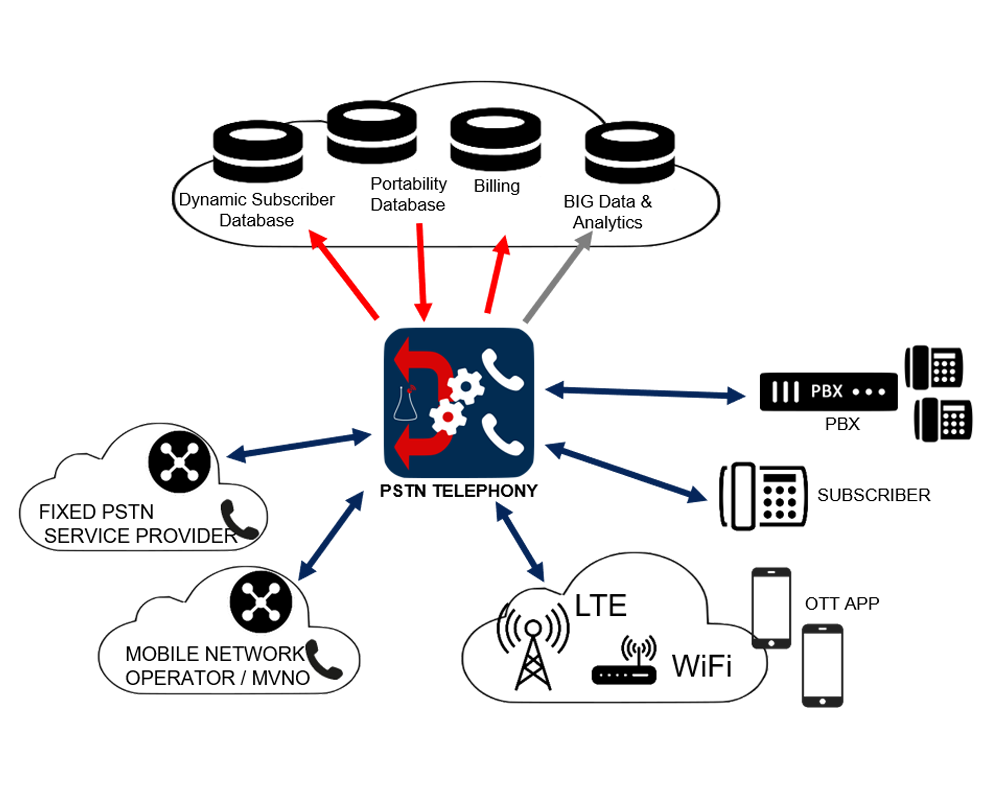 Integrated ISUP Interconnection for all POPs
M3UA/SIP/SIP-I Interconnection
Subscriber register and control functionality
CDR generation
Integrated portability – call routing based on portability tables imported from external portability database
Call routing functionalities to support interconnection to other service providers
Regulatory functionalities of each country
Active/standby redundancy, local or geographic
The LGW4000 also offers a set of call measurement and call records (CDRs) that can be exported and processed by big data and analytics tools and applications to support network performance analysis and profile of use of the interconnection network and subscribers.
Protocol customization for compatibilization of terminals and gateways
Calling ID manipulation
Module for ISUP SS7 and PRI Interconnection
OTT Telephony Application for mobile devices (VoWiFi, Vo4G) using SIP application